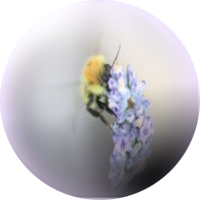 Contact Details & Prices & GDPR
Sue Sawyer BA (Hons). Cognitive Behavioural Hypnotherapist Higher DIP.
Trainer & Coach of Cognitive Behavioural Hypnotherapy.
Master Practitioner of Hypnosis & NLP & EFT.

Please note due to Covid 19 all face-to-face treatments have now ceased.
Hypnotherapy combined with Cognitive Behavioral Therapy, Stress Management,
EFT & NLP Coaching, Training, and Supervision is now available on Zoom.

High Curley House
Frith End Road
Frith End
Hampshire
GU35 0RA

Tel: 01420 472758

Email: sue.sawyer@energybenefits.com

Web: www.energybenefits.com

Private Clinic Prices

Cognitive Behavioural Hypnotherapy & NLP & EFT Tapping
On Zoom
Prescreening 15-20 minutes - Free
Initial consultation & treatment. 1½ hours - £50.00
Subsequent treatments. 1 hour - £45.00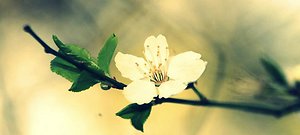 GENERAL DATA PROTECTION REGULATION (GDPR

YOUR PERSONAL INFORMATION

GDPR is bringing in new legal protection for personal information from May 2018. A GDP Privacy notice will be provided during the consultation process which informes you what personal information I gather, why, and what your rights are.

Therapist's Name: Sue Sawyer
Therapist's Contact Details: Telephone No: 01420 472758
Email address: sue.sawyer@energybenefits .com
Data Controller Contact Details: Sue Sawyer
ICO number: ZB379910

The Purpose of processing Client Data
In order to give professional treatments for Hypnotherapy, NLP & EFT sessions, I will need to gather and retain potentially sensitive information about your health. I will only use this information for informing treatments and associated recommendations concerning aspects of health and well-being that I will offer to you. I take basic contact details and information via my website to allow me to contact you. For declaration purposes only. Written consent is given at the Consultation

Lawful Basis for holding and using Client Information

The lawful basis under which I hold and use your information is my legitimate interests i.e.my the requirement to retain the information in order to provide you with the best possible treatment options and advice.


What information I hold and what I do with it

The information to be held is:
• Your contact details
• Medical history and other health-related information (which I will take from you at first consultation)
• Treatment details and related notes (which I will take after each consultation)

You will receive a Privacy Notice outlining all necessary information. I will NOT share your information with anyone else (other than within my own practice, or as required for legal process) without explaining why it is necessary, and getting your explicit consent.